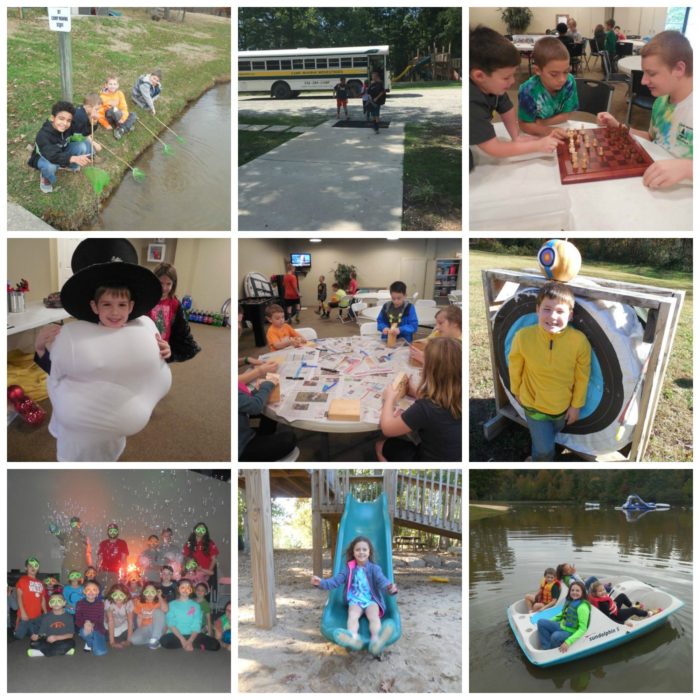 ---
---
---
---
School Year Activities – 2019-2020!!!  Join us for SO MUCH FUN after school! 
Camp Manna offers many fun activities throughout the school year. We have an exceptional after school care program. We are also open on teacher workdays, early release days and during Spring Break. Scroll down to find registration forms and more info on each of these fun activities!
After School Care, Teacher Work Days & Early Release Days
Camp Manna offers after school care, teacher work day and early release day care! We operate on a daily basis so you can attend as little or as much as you need!
*See our Inclement Weather Plan for details about operations during school delays and/or closings.
HOW DO I SIGN UP?
PLEASE CLICK HERE TO DOWNLOAD THE 2019-2020 REGISTRATION FORM
1. Download the registration form for school year activities using the link above (after school, teacher work days, early release, spring break camp).
2. Send form and registration fee ($15 per family) to the address on form! (this is a one time fee and not annual)
3. Email Jessica at info@campmanna.org with questions
4. Call our office at 336.284.2267 for more information.
Cost:
One Child
$10/day – regular school days
$15/day- early release days
$25/day – teacher workdays
Two Children
$20/day – regular school day
$30/day – early release day
$40/day – teacher workday
A multiple child discount is given to week long attenders and teacher work days ONLY. Daily attenders will not receive a multiple child discount. If you pay per month you will receive all teacher workdays and early release days included in your monthly Price.
Click for 2018-2019Monthly Pay Schedule
(teacher work days and early release days included)
HOURS:
Regular School Days 3:00 pm – 6:00 pm, Fridays we close at 5:30
Early Release Days 1:00 pm – 6:00 pm, Fridays we close at 5:30
Teacher Work Days 7:00 am – 5:30pm
** We close at 5:30 on Friday because our camp facility is used on the weekends for other events (church youth groups, campouts, weddings, etc.)  We need time to clean our building before the next group arrives.  Thank you for understanding **
NEED MOCKSVILLE PICK-UP?
We will provide a Mocksville Drop-off Location at the Davie County Public Library Parking Lot each afternoon. There is an additional $5/week fee for this service. Teacher Workdays are an extra $2 per day. Students will arrive at the Library between 5:30 -5:45 pm.
On Teacher Workdays we will pick up at the library at 7:40-8:00am and drop off at 5:30-5:45pm
Holidays and Teacher Work Days
We are OPEN on the following Early Release Days:  September 25, November 7, December 20, February 19, March 18, April 29, May 19 and Wednesday June 10th!
We are OPEN on the following Teacher Work Days/Holidays:  October 14th, November 8 & 12 (call office to verify, open depending on number of students registered), January 24, March 2, April 6, 7,& 8 (call office to verify, open depending on number of students registered)
Holidays / Break Days we are CLOSED: Labor Day (Sept 2nd), Veterans Day (Nov 11th), Thanksgiving (Nov 27-29) Christmas (Dec.23-31st ). New Years (Jan 1), Martin Luther King Day (January 20th)  April 9th/10th/13th, Memorial Day, May 25th, June 11th, June 12th  ***First Day of Summer Camp will be Monday June 15, 2020***
Our Camp Facility runs all year long  (Summer Day, Afterschool Care, and weekend rentals) therefore we provide our staff with a few days off during recognized holidays. Thank you!
Spring Break Camp: Spring Break Camp will be  Monday, Tuesday, Wednesday, Thursday April 6-8th. Cost is $25 per day.  We will run a Mocksville/Advance bus from 7:45-8:00am and then 5:30-5:45 in the afternoons!  (Extra $5 for the week for spring break bus fee)
SCHOOLS:
We are currently picking up at Cooleemee, Cornatzer, Mocksville, and South Davie Middle School.
WHAT DO WE DO AT AFTER SCHOOL CARE?
Students are picked up by van or bus from their school and brought to camp manna. We provide snack, then homework time and of course, lots of FUN around the facility at Camp Manna!! We have homework time everyday except on Friday! Friday is FREE DAY all afternoon! We have a set 30 minutes for homework time. Once your child completes his/her homework they will go outside and play until all other children have completed their homework or homework time is completed (weather permitting). If you would prefer that your child do their homework at home with you, please let us know, otherwise we will work with them to complete their homework during our homework time.
WHY DO WE DO AFTER SCHOOL CARE?
Camp Manna started after school care to provide a Christ-centered, positive and encouraging place for parents to send their students after school. We believe that investing in the lives of children is a direct way to invest in the future of our community. We believe that after school care should be fun and relaxing. Students benefit from an atmosphere of play and recreation. We also believe in supporting their educational goals. That's why we provide homework help and designated homework time. Our staff and volunteers are dedicated to providing a safe and loving atmosphere!
WHAT DO WE DO ON EARLY RELEASE DAYS?
Students will have homework time, get a snack, extra playtime and sometimes we do crafts, boating, hiking, etc.
WHAT DO WE DO ON TEACHER WORKDAYS?
WE HAVE A BLAST!!! We pack the day with lots of play, crafts, bible lessons, boating, hiking and depending on the weather and season we add in some seasonal fun!! (hayrides, marshmallow roasts, etc)
Quick Facts:
We are a Christian based organization and will promote good character, appropriate language, positive atmosphere and overall Christian conduct.
You only pay the registration fee once ($15). Once you are registered you can attend as much or little as you need.
You will need to pack a lunch for teacher work days. We will provide a snack morning and afternoon.
Please wear old clothes and tennis shoes on teacher workdays. We like for the kids to play outside, go on group hikes, etc.