Summer Camp 2021
Gear up and Get Ready for the BEST SUMMER YET!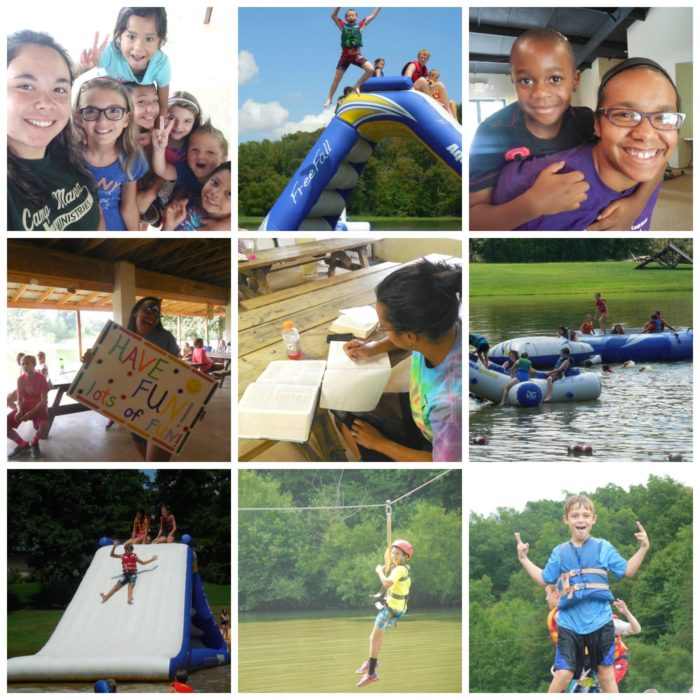 OPEN HOUSE *** CHANGE OF DATE ***
CAMP OPEN HOUSE WILL BE MAY 23RD 3:00-5:00 PM.
SIGN UP NOW!!  This summer is going to be a BLAST and we have TONS OF FUN waiting for you to enjoy!
COVID-19 INFORMATION:  Camp is planning to be in session for 7 weeks this summer.  Please note we will keep the same modifications in place we had last summer unless restrictions ease up before the start of camp.  Our numbers will be limited and we will make every effort to provide a clean and safe environment.  We will encourage social distancing and extra handwashing throughout the day.  HOWEVER, we realize the challenge this presents in regards to the age of our campers.  There are undeniable risk present and we urge parents to take caution.  There will be temp monitoring before campers enter camp as well as other modifications to our day.  Call office for more information. 
WEEKS typically fill up so register early to guarantee your spot!
WEEK1 – FULL (call to be placed on waiting list)
WEEK 2 – FULL (can still register for full week, no partial week available)
WEEK 3 – OPEN (can still register for full week, no partial week available)
WEEK 4 – OPEN (can still register for full week, no partial week available)
WEEK 5 – FULL (call to be placed on waiting list)
WEEK 6 – FULL (call to be placed on waiting list)
WEEK 7 – FULL (call to be placed on waiting list)
Partial week SLOTS – are FILLED!   You can still sign up for FULL weeks M-F, However our daily slots are filled.  If you only need to attend a couple days each week, you can still do so, however the fee will be a WEEKLY fee and not daily.
• 2021 Registration Form – PLEASE PRINT and EMAIL OR MAIL• Registration & Camp Information– PLEASE PRINT and EMAIL or MAIL
•Scholarship Form 
Medication Form – PLEASE PRINT (if you are bringing medications, including epi-pen or inhalers)
Frequently Asked Questions
OPEN HOUSE:  SUNDAY MAY 23RD….3:00 – 5:00 PM.  Meet some of our staff, walk around facility and pick up your camp shirt.  You can also register on this date! *THIS DATE HAS RECENTLY BEEN CHANGE FROM April 25th TO MAY 23RD. We wanted parents to be able and see our new changing station and water equipment.  Those projects need a few more weeks before completion.  Thanks!
****SCROLL DOWN TO SEE FULL WEEK DETAILS *****
Mail Form and Registration Fee to:
Camp Manna Ministries
243 Gibson Way
Mocksville, NC 27028
You can attend 1 week or ALL 9!!! You can even attend just a few days at a time!! Each week will have a different theme focused on a biblical truth. Our activities, games, crafts and fieldtrips will correlate with each theme.  (*PLEASE NOTE – if attending only a few days campers may miss certain activities and recreation opportunities.  Our weeks are jammed packed with fun, each day has a different set of activities and may change due to the weather. Check website or email our office with schedule changes)
 *** PARTIAL SLOTS ARE FILLED FOR SUMMER 2021 ***
Registration should be completed and mailed to our office by May 1st to guarantee your child's enrollment. We will continue to take registrations past this date, however some weeks may fill up and have to be closed out! Register ASAP to guarantee your spot! Bus spots are first come, first serve!
Registration Fee:
Registration fee is non-refundable and DOES NOT come off your first weeks payment.
$25 Early Registration Fee (Feb 1st until May 23rd  2021)
$35 Late Registration Fee (after May 23rd)
Cost:
$150 a week for one child
$250 a week for two children
$330 a week for three children
$30/day (no discount for multiple children)  
$40/day on Fieldtrip days (no discount for multiple children)
Call office for other multiple children and group rates
Bus ROUTES:  Pick up sites are available at Mocksville Library and Advance Bermuda Quay Shopping Center.  There is a $10 weekly fee or $5 for 2 days or less.  (we are no longer doing daily fees.  It is either $5 or $10 to help with consistency).   Bus spots are First Come/First Serve
Mocksville Pick Up/Drop Off – 7:45a – 8:00 am and 4:45-5:00 pm.
Advance Pick up and Drop off – 7:45a- 8:00am and 5:15-5:30 pm
WEEK ONE – June 7-11 – GREAT ADVENTURE WEEK –
We're taking a great adventure through God's Word!
Cost $150 (1 camper) $250 (2 campers)  **bus riders plus $10**
Week 2 –  June 14-18 – SURVIVOR WEEK  –
Learn how God helps us survive life's challenges   
*PAINTBALL & ZIPLINING (grades 4th-8th)
Cost $150 (1 camper)  $250 (2 campers) **bus riders plus $10** EXTRA FEE FOR PAINTBALL & ZIPLINING $15 EACH ACTIVITY. (ONLY GRADES 4-8TH PARTICIPATE IN THESE ACTIVITIES)

Week 3 – June 21-25 – PASSPORT WEEK – Missions week.  Take a trip around the world and learn about missions.  **Underground Church and Middle School Camp out ***  We are also packing Christmas Shoe Boxes this week.
Cost $150 (1 camper) $250 (2 campers) **bus riders plus $10.Camp out is an extra $25.  See link below for more info on Underground Church and Middle School Camp out!  Underground church is for all ages
Week FOUR (June 28 – July 2 ) Glow with God
Learn how to be a light in the darkness.
** Color Run **
*******JULY 5TH – 9TH – NO CAMP SESSIONS – CLOSED*******
Week 5 (July 12-16) – World RECORD Week

–
We're examining God's word to see the greatest World Record Breakers.  **Paintball & Ziplining (grades 4-8th)
Cost $150 (1 camper)  $250 (2 campers) **bus riders plus $10** EXTRA FEE FOR PAINTBALL & ZIPLINING $15 EACH ACTIVITY. (ONLY GRADES 4-8TH PARTICIPATE IN THESE ACTIVITIES)
Week SIX (July 19-23)

  – COLOR SPLASH WEEK

–
This is Color and Splash week combine into one EPIC week!!  Discover how God adds color to our lives!  ** Tye-Dye T-shirt Week **
Cost $160 (1 camper) $270 (2 campers) plus $10 for bus ride
**$10 extra fee for this week  (every camper gets a screen printed camp shirt to tye-dye )
Week 7 – July 26-30  SUMMER BASH WEEK  –
B.A.S.H. (Bring Another School-year close to HIM!)
Cost $150 (1 camper) $250 (2 campers) **bus riders plus $10**
Weekly Schedule: A newsletter will be EMAILED the week before your child is scheduled to attend.  Please contact our office with questions or concerns about schedule.  YOUR PAYMENT for tuition will also be emailed the Wednesday before your week of summer camp.  You can follow the link and pay online anytime before Camp begins on Monday.  If you prefer to pay with cash or check please make payment Monday morning of your campers week of camp.  Camper cannot start camp without payment received by our office.
Mondays:   This is a day to get the campers acclimated to the camp facility and to get to know their counselors.  Crafts and other activities will begin on Monday.  Archery and Boating are offered every Monday (unless there is bad weather).
Tuesdays/Thursdays:  SWIM days on the lake  Swimming times are throughout the day based on ages.  If campers choose to swim, they must swim during their age group's swim time (this is for the safety of all our campers).
Wednesdays:  Craft Day…Campers will have a chance to show off their crafting skills with our fun craft options (example…water gun painting!!).  We try hard at finding crafts that are suitable for each age group.  Our older students will have the opportunity for more challenging crafts.
Fridays:   Friday we offer boating and archery.  Other special events and activities usually occur on Fridays (special snacks, talent shows, competitions, etc.) MOVIE day…We usually show a movie for each age group on Fridays.  Students can bring pillowpets/pillows, etc (must be able to fit in their camp cubby) to have during movie time (usually 1hr long).
EVERYDAY:  Everyday, campers will enjoy all kinds of activities around the camp, participate in Game Time, hear incredible truths from God's word and be encouraged to display strong character skills.
Regular Camp Activities include: Archery, Canoeing, Paddle Boating, netting, game time, group challenge time, devotions, crafts, etc. Campers will participate in these activities at various times throughout the week. We have devotions everyday!
Canteen:  Canteen is a time in the afternoon where students can hang out at the arbor and purchase special snack items, ice creams, Gatorade, etc.  We offer a canteen bank where students can place money in the bank and we will keep it for them all week.  Students may choose to keep their money with their belongings. (T/W/TH/FRI)
We currently DO NOT have any summer camp weeks scheduled for AUGUST 2021.  We have some scheduled major road work to be completed during this time.  Our lake will need to be drained and we need a week to prepare our facility for the graders.  THIS IS EXCITING NEWS…WE HAVE PLANS FOR EXPANDING.  THAT'S RIGHT…we are planning to expand our campus.  This is phase one of this expansion!  We are so SAD to cut our summer short, but we can't wait to see all the new things we do in the FUTURE.
***After School Care*** Depending on When Davie County Schools return to school for 2021/2022, we may be delayed in our start date.  We are hoping to be up and have the road fully functional by Monday, August 23rd.   Contact Office with Questions.  Thank you!
Questions or Concerns: 336-284-CAMP or email us at info@campmanna.org
NEW IN 2020 – We updated our zipline area and plan to reopen zipline summer 2021!  New Lake equipment is purchased for more fun in the sun on the lake this summer!
NEW IN 2018 – We have purchased an indoor mobile unit that will become another spot of indoor space & craft room.  We are VERY excited about this new addition to our facility.  We hope the campers will love this new space!  Improvements made to bathrooms and various other areas of facility.
NEW IN 2017 – We have completed new changing rooms for swim time, purchased new lake equipment, purchased new zip line equipment and purchased new sporting gear.  We have added a NEW kids (12 and under) obstacle course that will challenge your ninja warrior to overcome  each obstacle with fun!
NEW IN 2016 – We have completed our NEW LOG BUILDING!  We are super excited about the additional indoor space and can't wait for the campers to see it!  We have added some sidewalks around the camp, water fountains and purchased new play equipment!
NEW IN 2015 – We have completed several small projects around the camp. We added a wrap around porch area to our arbor which has provided some much needed extra shade for the summer! We purchased another activity bus and 15 passenger van to help with transportation. Much needed roadwork was completed by adding piping and drain systems to our road! New lake equipment purchased for the summer!
NEW IN 2014 – We have a HUGE custom built playground! 4 slides, cargo climbing net, climbing wall and more! We also purchased a new 15 passenger van! Our arbor can now be enclosed during the winter months with custom built tent walls! We are still planning to start construction soon! Our newest construction project is another large indoor facility. We look forward to having more indoor space!
NEW IN 2013 – Zip…Zip…Zipping Away!!! Our ZIPLINE is open! If you dare…take the challenge up to Salvation Station, harness up and zip down our over the lake zipline. It's fast and fun. It a great view of Camp Manna suspended in air. Don't worry we have a large sand pit waiting on the other side to cushion your landing!! The amphitheater is completed!! We have held a few events and several weddings in our beautiful amphitheater!! Praise the Lord for His faithfulness in completing this project.
NEW IN 2012 – We are almost finished with our amphitheater! It will be completed in July 2012!! It is in a beautiful location by the lake. It will have large grass sections walled by decorative stone and will seat over 400 people! We are hoping to finish our zip line as well, please pray with us!
NEW IN 2011 Swimming Area!!! We have spent the winter doing major upgrades to our lake!! We have graded out a large area to be designated as our swimming area. We've had sand hauled in to provide a beach area and are installing a lifeguard stand. The saturn ball, water trampoline and the "Blob" have been moved and re-anchored!
NEW RECREATION BUIDLING COMPLETE!!! We are very excited to announce that our newest construction project "Recreation Building" is complete. This is our first indoor facility.