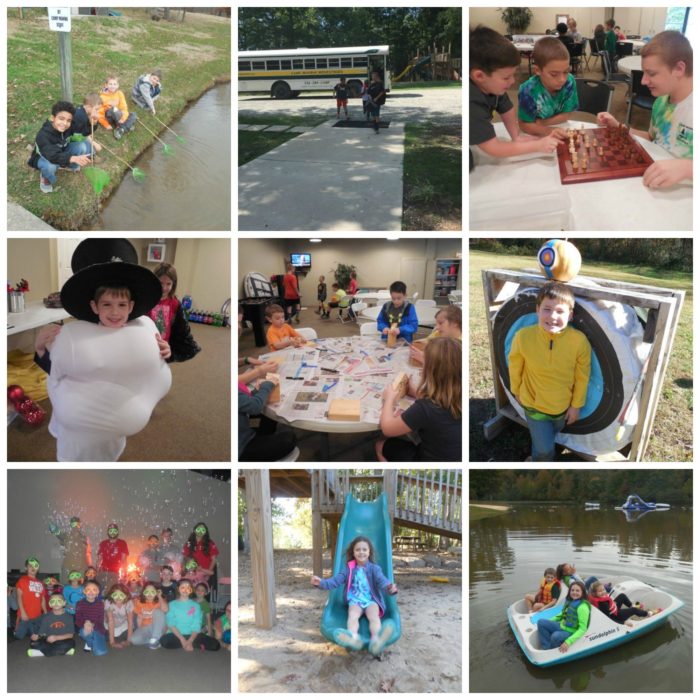 COST : ** The prices below reflect prices for a normal school year schedule.
One Child
$15/day – regular school days
$20/day- early release days
$30/day – teacher workdays
Two Children
$30/day – regular school day
$40/day – early release day
$50/day – teacher workday
A multiple child discount is given to week long attenders and teacher work days ONLY. Daily attenders will not receive a multiple child discount. If you pay per month you will receive all teacher workdays and early release days included in your monthly Price.
(teacher work days and early release days included)
HOURS:
Regular School Days 3:00 pm – 6:00 pm, Fridays we close at 5:30
Early Release Days 1:00 pm – 6:00 pm, Fridays we close at 5:30
Teacher Work Days 7:00 am – 5:30pm
** We close at 5:30 on Friday because our camp facility is used on the weekends for other events (church youth groups, campouts, weddings, etc.) We need time to clean our building before the next group arrives. Thank you for understanding **